Deprecated
: preg_replace(): The /e modifier is deprecated, use preg_replace_callback instead in
/var/www/firstwomen/data/www/firstwomenfoundation.com/libraries/joomla/filter/filterinput.php
on line
582
Deprecated
: preg_replace(): The /e modifier is deprecated, use preg_replace_callback instead in
/var/www/firstwomen/data/www/firstwomenfoundation.com/libraries/joomla/filter/filterinput.php
on line
584
Soundcare Medical Centre

Collaborative Care Model at Sound Care Medical Centre

Congratulations on your pregnancy. We are happy that you have chosen the Sound Care Medical Centre to help you on this exciting journey. In an effort to increase the early access to complete obstetrical care for our patients, the Sound Care Medical team is implementing an innovative collaborative obstetrical care model.

Our team approach is the key to the success of this new model of care. This team includes a medical assistant, a senior obstetrical nurse who has over 20 years experience in Labor and Delivery and an Obstetrician.

The medical assistant will greet you, and show you to your exam room where she will take your weight, blood pressure and dip your urine sample, first morning specimen preferably.

The Obstetrical nurse will then meet with you to gather important medical information including your medical history, past obstetrical history and family history. She will be available to answer your questions and concerns.

She will perform your examination including the measurement of your belly, after 20 weeks, assessment of your baby's position and listening to your baby's heart rate usually first heard after 12 weeks. The Obstetrical nurse will also be conducting vaginal examinations when deemed appropriate, including a Pap test if this has not been performed in the last year and screening for different infections may also be done if appropriate. Later in the pregnancy, the nurse may check your cervix to assess for dilation and offer methods to help facilitate the start of labor.

As part of your first visit if done prior to 14 weeks, the nurse will discuss prenatal screening for genetic problems, also known as IPS screening, as well as investigations and follow-up that will be carried out during your pregnancy. These include:


Dating Ultrasound if dates are unsure
Morphology Ultrasound 18-20 weeks to assess the anatomy of your baby
Growth Ultrasound, at any time if concerns are raised regarding the growth of your baby
Bloodwork:

At first visit includes your blood type, haemoglobin level (iron), rubella, hepatitis B, syphilis and HIV status.
Between 24-28 weeks: glucose testing for diabetes of pregnancy.
35-37 weeks: GBS testing via recto-vaginal culture, to assess presence of bacteria.
The Obstetrician will then meet with you to review the pertinent information, and answer any further questions you might have.

You will be seen monthly until you have reached 28 weeks. From 28-36 weeks you will have by-weekly appointments and weekly visits thereafter until you deliver.

Subsequent visits will be conducted by the senior Obstetrical nurse and will include a physical examination. The nurse will be reviewing your test results and inform you of any additional testing required. She will be available to answer any questions related to your pregnancy and delivery. Your Obstetrician would like to see you at milestone visits.

Your schedule will be as follows; first visit, 20, 32, 37 and 40 weeks. All other visits will be conducted by the nurse ONLY, unless a particular problem is identified by the nurse. The Obstetrician will always be available at the time of your visit.

Following the delivery of your baby, we would like to see you back 4-6 weeks later for your post partum visit to discuss any problems and offer contraceptive advise. If problems were to be encountered prior to that visit, feel free to contact us for an earlier appointment.

Once again Congratulations and Good Luck!


Sound Care Medical Team:
Dr. Douglas Black
Dr. Genevievè Rousseau
Nicole Joly R.N.
Dr. James Haebe
Dr. Warren Harrison
Dr. Yasmin Aziz
The addresses of clinics
560-1145 Hunt Club Rd, Ottawa, ON K1V 0Y3
On the map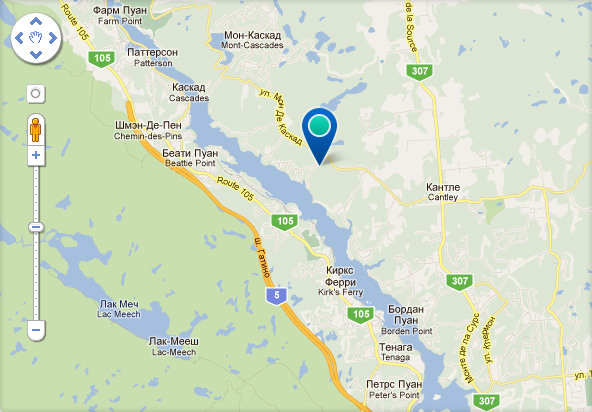 Obstetrics & Gynecologysts Canada
This website is a project directory for Canada. Here you can find all about medical centers offering the best women's health treatment.  We provide you with the latest information about gynecological clinics, sexual health and family planning clinics in Ottawa and any other companies, surgeries, associations, health centers and clinics in Ottawa dealing with gynecology in Canada. We keep updating all the data in the directory so that you can find a good gynecologist in Ottawa and any other information that you need quickly and easily.

A series of articles covers all sorts of important problems "from contraception to conception", ante-natal and post-natal treatment.
Among the issues they cover there are the following:

•    Contraception: how to choose the right contraceptive method?
•    Planning a pregnancy
•    Prenatal care, maintenance of pregnancy, giving birth
•    Sexually transmitted infections, hidden infections
•    Libido, sex drive, sexual harmony
•    How to treat impotence and other types of male sexual disorder
•    Many others

We are going to publish more articles on related topics taking into the consideration the interest and demand of our readers.